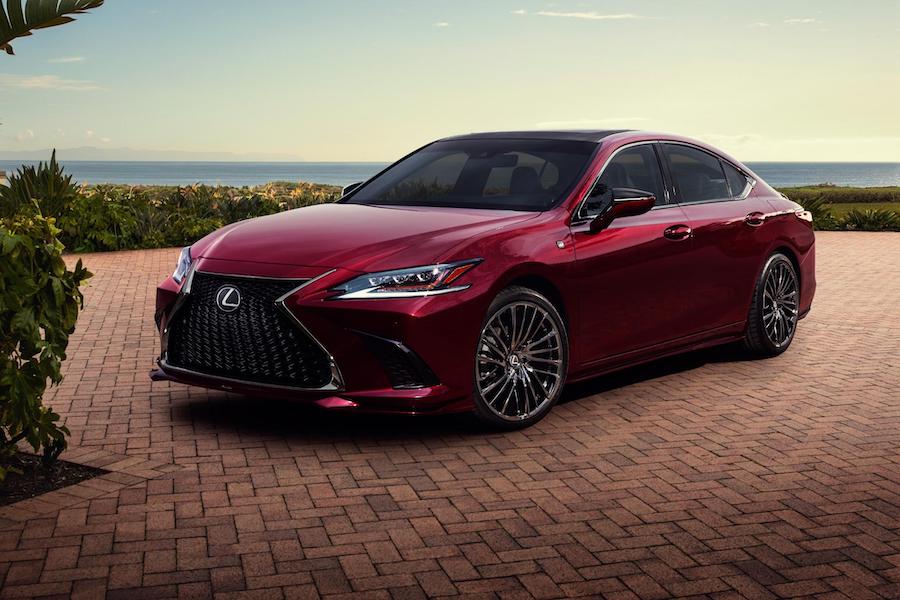 The Most Common Symptoms of Contaminated Brake Fluid
Brake system warning light is on
Brake pedal feels softer or harder to push down
Burning smell from braking
Vehicle pulls to one side during braking
Leaking brake fluid
Brake fluid service starting at $169.95 plus tax and shop supplies.
Brake Fluid is a Safety Component 
Automotive engineers are well versed in the physics law that "an object in motion will remain in motion until acted upon by another force." When your Lexus car or SUV is in motion driving down the road, the only force that can slow you down properly is the Brake System. Without a properly functioning brake system at peak performance, the only power left to slow you down is gravity. Gravity does not do a very good job at all if you need to slow down on the interstate to prevent a rear-end collision with the motorist in front of you. Restore peak stopping power and maximum passenger safety with a Brake Fluid Exchange Service at Germain Lexus of Dublin. Germain Lexus of Dublin is conveniently located in the Columbus metropolitan area within a short drive of Springfield, Plain City, Hillard, and Delaware, Ohio. 
Brake Fluid 101 
At the heart of the Lexus brake system is Brake Fluid that is like the hydraulic blood of braking performance. Brake fluid is perfect for braking systems because it is a hydraulic liquid that transfers force because it will not compress under intense pressures. Instead of compressing, brake fluid transfers the energy through the brake lines and into the brake calipers that clamp the brake pads against the brake rotors to slow you down and stop as necessary. However, Brake Fluid is notorious for absorbing water and other particulates that contaminate the liquid. Water-contaminated Brake Fluid will compress as the water boils into vapor inside the brake lines. Since water vapor will condense, contaminated brake fluid no longer transfers stopping power at peak performance. When this happens, you'll start experiencing poor braking performance.
Schedule an Appointment Today!
Schedule Brake Fluid Exchange Service today, and we'll assign the service to a Lexus Master Certified Technicians that will remove all of the contaminated Brake Fluid and exchange it with fresh Lexus-approved Brake Fluid. When you bring your Lexus car or SUV to us at Germain Lexus of Dublin, you know that everything going into the service meets Lexus's high standards as a premier auto manufacturer. 
Service Hours
Monday

7:00 am - 6:00 pm

Tuesday

7:00 am - 6:00 pm

Wednesday

7:00 am - 6:00 pm

Thursday

7:00 am - 6:00 pm

Friday

7:00 am - 6:00 pm

Saturday

8:00 am - 4:00 pm

Sunday

Closed