Battery Service & Replacement
Lexus Battery Services at Germain Lexus of Dublin, OH
Routine battery inspections for your Lexus will help prevent the hassle of unexpectedly needing a jump to get your car started. Find out more about our battery services here.
Our Battery Services
Battery Replacement - If your Lexus model's battery is near the end of its lifespan, we have a selection of Lexus-approved batteries in our Lexus Parts Center. Our technicians can remove the old battery and replace it with one of these high-quality new batteries.
Battery Testing - Come by our dealership for a free battery inspection and testing to see if you need a new one or if your current battery is still in good condition. We only staff Lexus certified technicians, so you know that we will do a complete and thorough battery inspection. They will check the battery for signs of physical damage, but they will also test it to get an idea of its remaining lifespan. Avoid getting stranded somewhere and waiting for someone to come and give you a jump start; instead, have your battery tested here. We recommend that you have this service performed annually or if you notice signs of a dying battery.
Lexus Hybrid Battery Service - Lexus makes several hybrid vehicles; we can perform services like hybrid battery fluid maintenance at Germain Lexus of Dublin.
Battery Terminal Cleaning - As part of our battery inspection service, we will check the battery terminals to look for signs of corrosion. This corrosion shows up as a bluish or greenish substance that can build up on the terminals, making it harder for the cables to connect properly. If we find corrosion, we can clean it off and tighten the battery cables to ensure that your connection stays strong.
New Car Batteries - If your current battery is not holding enough charge, we recommend a complete battery replacement. If you would like to change the battery on your own, you can come by the Germain Lexus of Dublin parts department and find the battery that perfectly matches the specs of your Lexus. If you prefer, you can have the experts replace the battery for you. Premium amenities like a comfortable lounge area with snacks, coffee, TV, and Wifi are also available. Lexus Master-certified technicians could do battery inspection and testing for you as well.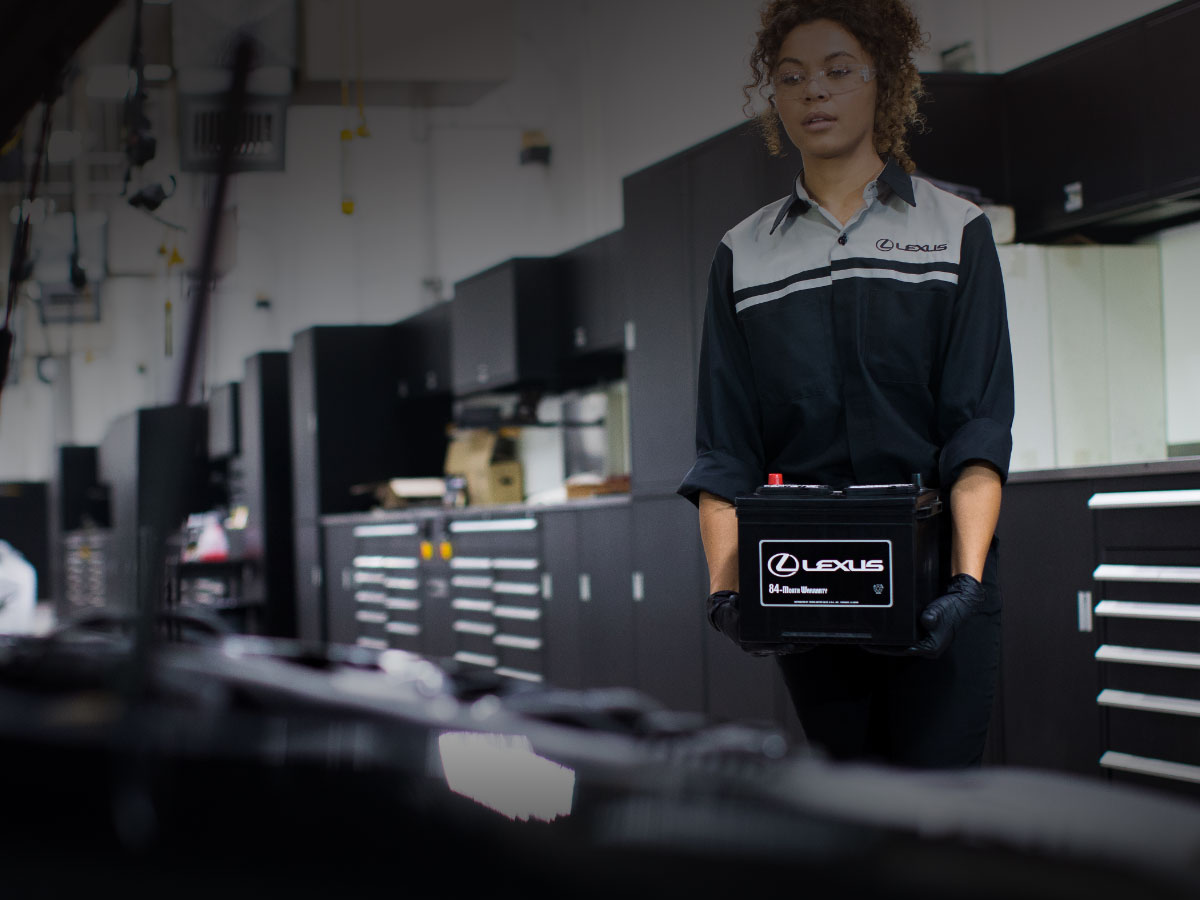 Signs of a Dying Battery
A battery nearing the end of its lifespan may not give you many warnings while driving. After all, once your Lexus has started, the alternator runs all the electrical accessories while recharging your battery. However, a dying battery will often make it harder to start your vehicle. If you notice that it's harder to start your vehicle or starting takes a few tries, it's a good idea to have your battery tested. You can also check the lights. If your vehicle's lights are dim when the engine is turned off but become brighter once you turn the engine on, chances are the battery is low.
Schedule Battery Service at Germain Lexus of Dublin Near Columbus, OH
When your Lexus needs battery service, we make it easy to make an appointment at Germain Lexus of Dublin. You can schedule your appointment online or by phone; then, come experience the Lexus difference with amazing service at Germain Lexus of Dublin.
Complimentary Germain Lexus of Dublin Amenities
We invite you to Germain Lexus of Dublin to reap the rewards of our commitment to Lexus service excellence with maximum customer satisfaction and value. Choosing us guarantees your Lexus receives certified service quality from factory-trained and certified technicians with genuine OEM parts in a state-of-the-art facility. Come to the Lexus express service department in Columbus, OH, for basic maintenance without appointments. Schedule more involved maintenance/repairs at the online service scheduler.
Genuine Lexus Parts & Accessories
Comfortable Lounge Area With Coffee, Snacks, TV, and WiFi
Loaner Vehicles Available by Appointment or Upon Arrival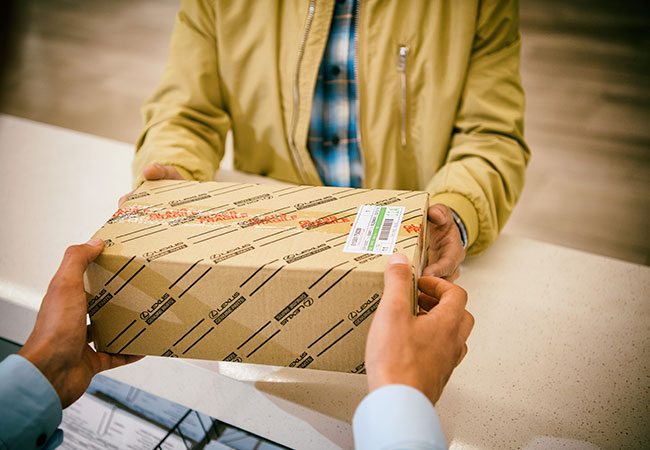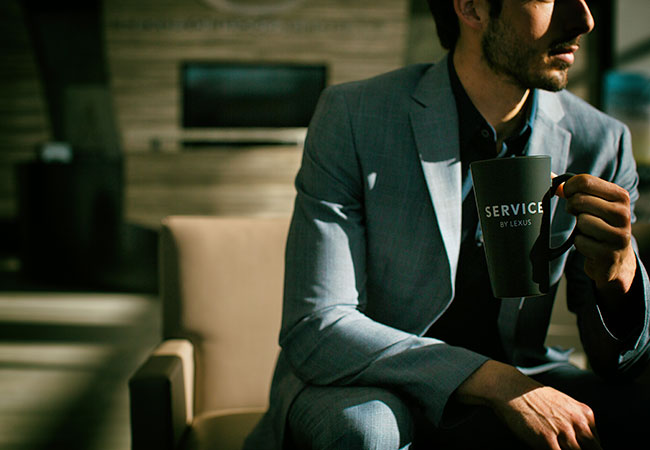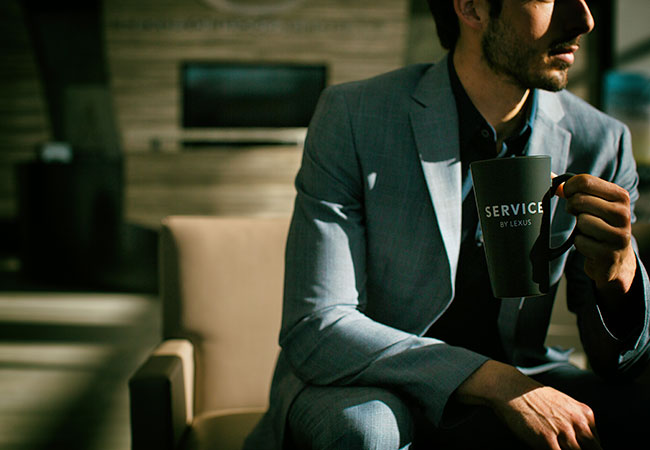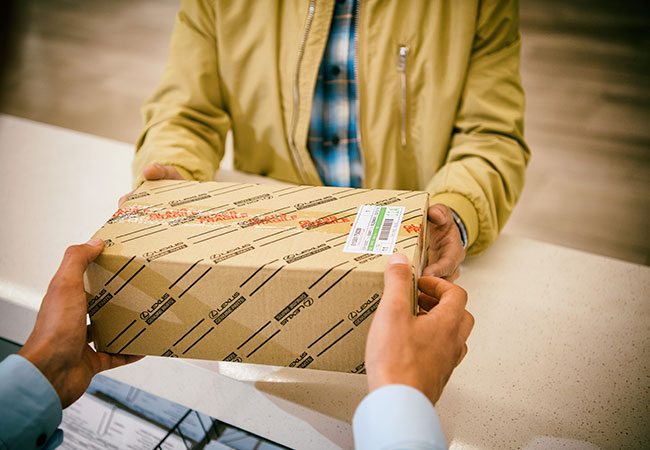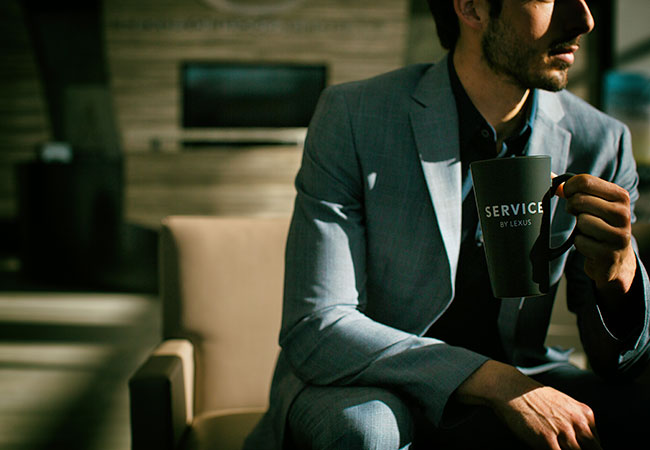 Germain Lexus of Dublin

3885 W. Dublin Granville Rd
Dublin, OH 43017