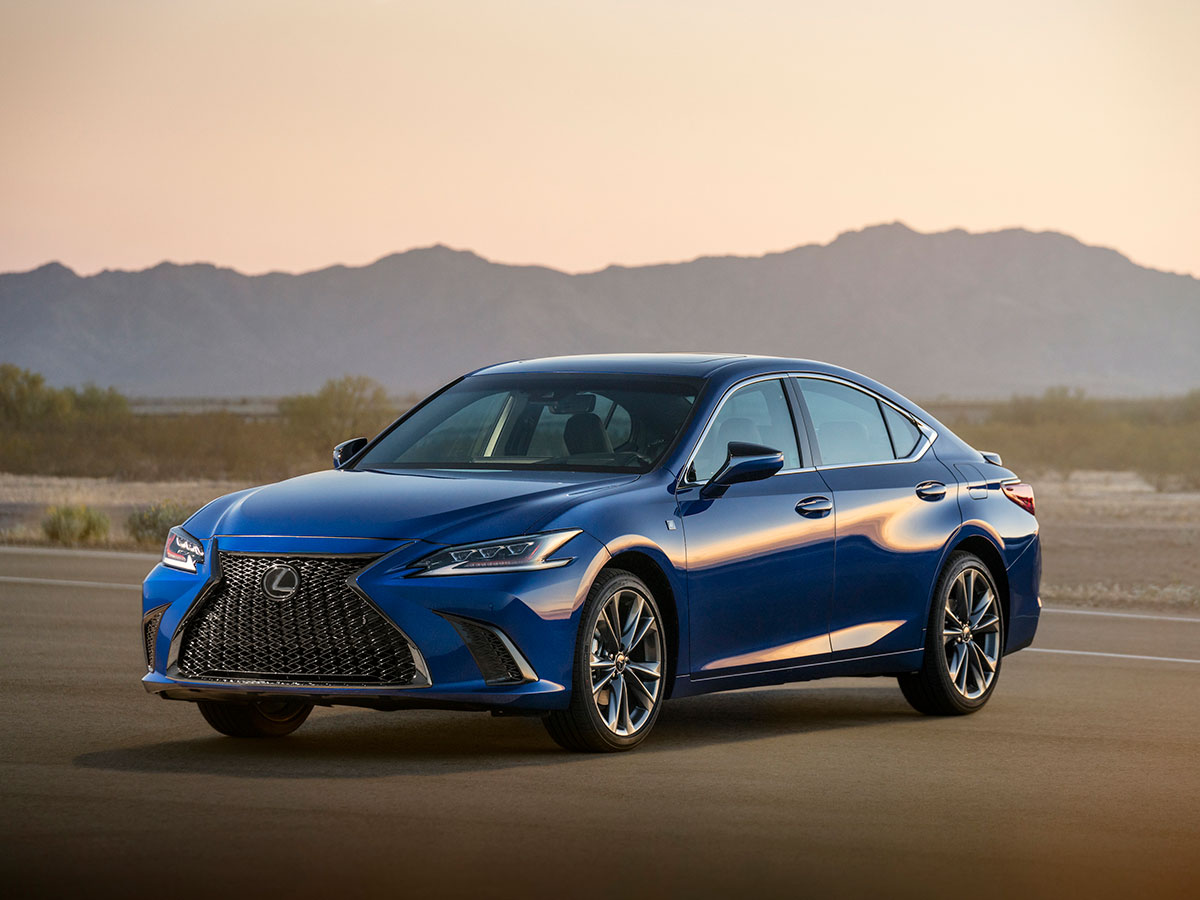 Lexus ES 350 F Sport & Luxury Service in Dublin, OH
At Germain Lexus of Dublin, our Lexus Certified Master Technicians are proud to help the greater Springfield, Plain City, Hillard, Delaware, OH community with all of their Lexus ES 350 service needs. If you're in Columbus, OH, you should be bringing in your Lexus ES 350 for regular maintenance. These periodic checkups for your car help keep it running and prevent costly breakdowns from occurring.
Regular Lexus ES 350 Maintenance
Sticking to a regular service plan for your vehicle is one of the best ways to keep it safe and reliable. Whether it's changing an air filter or a full inspection, your Lexus ES 350 can benefit from the services our dealership offers. We can handle just about anything your Lexus ES 350 can throw at us, but listed below are some of the most common services we are asked about.

Lexus ES 350 Services
Air Filter - Every 30,000 miles you should bring your Lexus in for an air filter change.
Synthetic Oil Change - Synthetic oil changes should be done every 10,000 miles.
Coolant - Every 100,000 miles you should have your Lexus brought in so that we can flush and replace your coolant.
Brake Fluid - Every 30,000 miles your brake fluid needs to be flushed and replaced.
Batteries - Your Lexus battery should be changed out once every three to four years. Your spark plugs can usually make it to 120,000 miles or more and your remote control battery needs to be changed out every 15,000 miles.
Tire Rotation - Tires should be rotated every 5,000 or at the first sign of uneven wear to your treads.
Service Light Reminder Reset - To keep your service light reliable, it should be recalibrated every 5,000 miles. This prevents it from accidentally turning on when your vehicle does not need repairs.
Our technicians can help answer any questions you might have about your Lexus ES 350. If you'd like to know more about upkeep for your vehicle or our selection of OEM parts, get in touch with us today.
If you're coming up on any of these recommended repairs, our friendly staff at Germain Lexus of Dublin can help. Stop into our Columbus, OH location or give us a call today!
Hours
Monday

7:00 am - 6:00 pm

Tuesday

7:00 am - 6:00 pm

Wednesday

7:00 am - 6:00 pm

Thursday

7:00 am - 6:00 pm

Friday

7:00 am - 6:00 pm

Saturday

8:00 am - 4:00 pm

Sunday

Closed