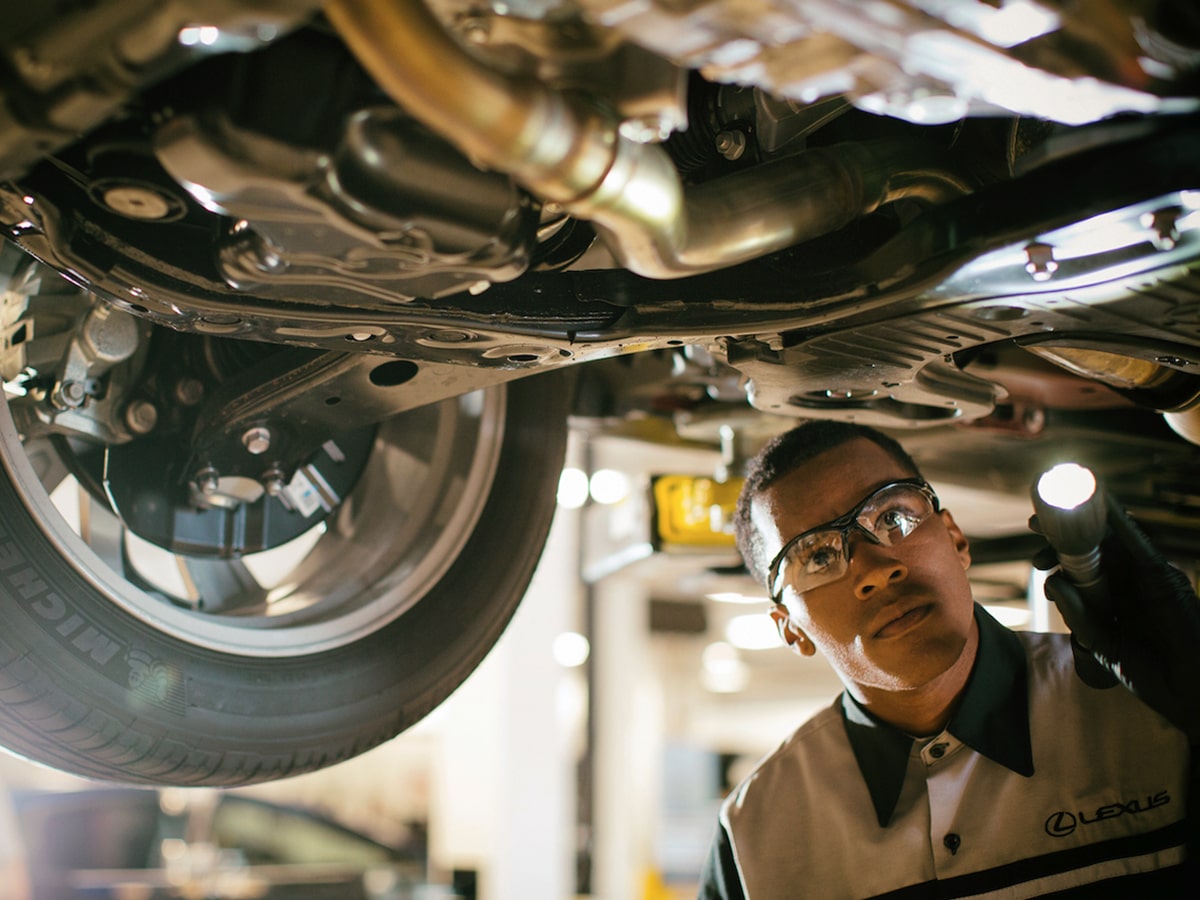 Serpentine Belt Inspection in Columbus, OH
It's important that you do everything you can in order to keep your vehicle running. While you may have never heard of the part, a serpentine belt is a critical component. Inspections as part of your preventative maintenance will make sure that the belt stays in good condition so that it doesn't break at a moment's notice. At Germain Lexus of Dublin, you can rely on our qualified technicians to provide the necessary inspections that you need in Columbus.
Maintain Performance with a Serpentine Belt Inspection
A serpentine belt gets its name because it snakes through a variety of automotive components under the hood. It provides power to your alternator, air conditioning, power steering pump, and even your water pump. If it breaks, you won't have the power needed to keep your vehicle running - and this could leave you stranded on the side of the road. The good news is that regular inspections can prevent problems from occurring.
Avoid Problems on the Road in Columbus
When you're driving down the road in Columbus, Ohio, the last thing you want to worry about is what's happening under the hood. If your serpentine belt were to snap, it could cause problems with power steering, your alternator, and much more. Over time, this is going to experience a significant amount of wear and tear. Much of this has to do with the amount of heat under the hood. By having a serpentine belt inspection at Germain Lexus of Dublin, you can make sure that you aren't going to experience power problems.

Choose Germain Lexus of Dublin
At Germain Lexus of Dublin, we are proud to offer Lexus Master-certified technicians to perform all of the necessary work for your vehicle. Whether you own a Lexus GX, a Lexus IS 300, or any other vehicle, you can be confident that our technicians know how to provide quality repairs. We also offer genuine Lexus parts and accessories to deliver the confidence that you need on the road. We have been probably serving the communities of Hillard, Delaware, Plain City, and Springfield, Ohio for years. We love what we do and it shows with our high-quality services and our affordable repairs.
Don't Wait to Make Your Appointment in Dublin Today
When you need a serpentine belt inspection or any other preventative maintenance, you can rely on us. We have loaner vehicles available upon arrival as well as by appointment. You can relax in our comfortable lounge area while we perform the necessary services. We offer free coffee and snacks for you to enjoy. Plus, we have a TV and free Wi-Fi to keep you busy. We will work diligently to get you back on the road as quickly as possible. Stop into our service center or call to make your appointment today.
Service Hours
Monday

7:00 am - 6:00 pm

Tuesday

7:00 am - 6:00 pm

Wednesday

7:00 am - 6:00 pm

Thursday

7:00 am - 6:00 pm

Friday

7:00 am - 6:00 pm

Saturday

8:00 am - 4:00 pm

Sunday

Closed