Springfield, OH Lexus Service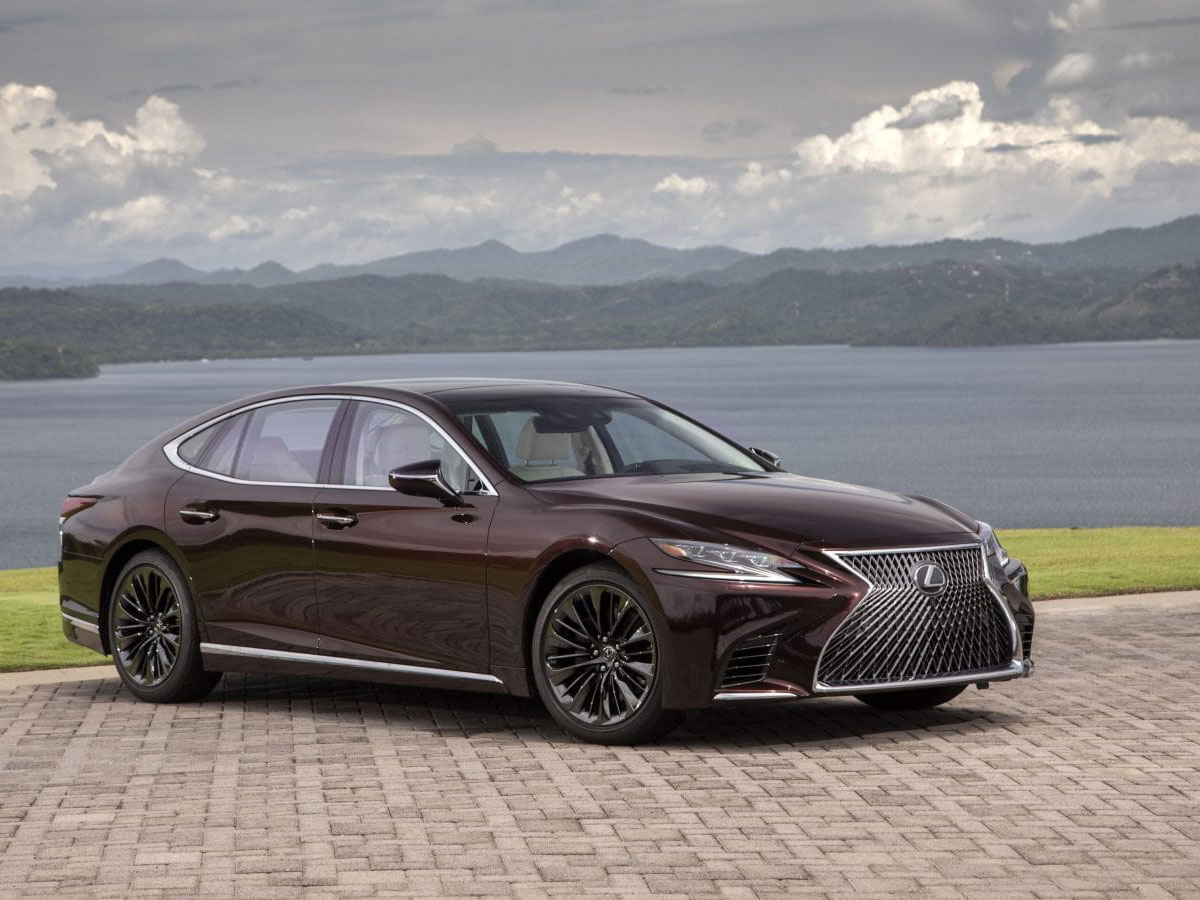 CERTIFIED LEXUS MAINTENANCE IN SPRINGFIELD, OH
When you're in Columbus, OH, it's critical that you care for your Lexus. All sorts of services are available to ensure that you get the performance that you demand. Preventative maintenance schedules and repairs are available at Germain Lexus of Dublin, allowing you to have a place that you can trust. It ensures that you can make sure that your Lexus runs smoothly for many years to come.
Schedule Service
CERTIFIED LEXUS SERVICE
You demand a certain level of performance out of your Lexus vehicle. Services should be performed regularly so that you can get the fuel efficiency and that the engine performance that you expect. Based on driving conditions as well as how many miles you put on your vehicle, certain services will need to be performed after every 5000 miles or on an annual basis. One of our technicians can make recommendations on the service that you need based on your odometer reading as well as what's going on under the hood.
Lexus Regular Maintenance in Columbus
There are certain services that need to be done on a regular basis. This includes oil changes, serpentine & timing belt inspection, and more. Over time, various filters are going to get dirty. If they aren't changed out, it can lead to problems with airflow, quality of fuel going into the engine for internal combustion, and more. These problems can be expensive and cause malfunctions. The last thing you want to deal with is your vehicle not working properly - and that's why we recommend following a preventative maintenance schedule for your Lexus.
Highly Qualified Service Center
At Germain Lexus of Dublin, we have proudly served the communities of Springfield, Hillard, Delaware, and Plain City, Ohio for years. We have Lexus master-certified technicians to provide all of the services and repairs that you need. We also offer genuine Lexus parts and accessories to ensure that you get the quality parts that you need for your car or SUV. Not to forget our valuable service & parts specials. While we specialize in Lexus models, our technicians have expertise in all of the popular makes and models, providing you with confidence that we can take care of your vehicle.
SCHEDULE YOUR APPOINTMENT IN DUBLIN
With our convenient hours of operation, our service center can take care of all of the preventative maintenance and repairs that you may need. Call us at Germain Lexus of Dublin today or stop in to schedule your appointment. We have loaner vehicles available by appointment. We also have a comfortable lounge area if you would like to wait. We offer free Wi-Fi, TV, as well as plenty of coffee and snacks. We can provide you with a quick repair to get you back on the road as soon as possible.
Complimentary Germain Lexus of Dublin Amenities
Genuine Lexus Parts & Accessories
Comfortable Lounge Area With Coffee, Snacks, TV, and WiFi
Loaner Vehicles Available by Appointment or Upon Arrival