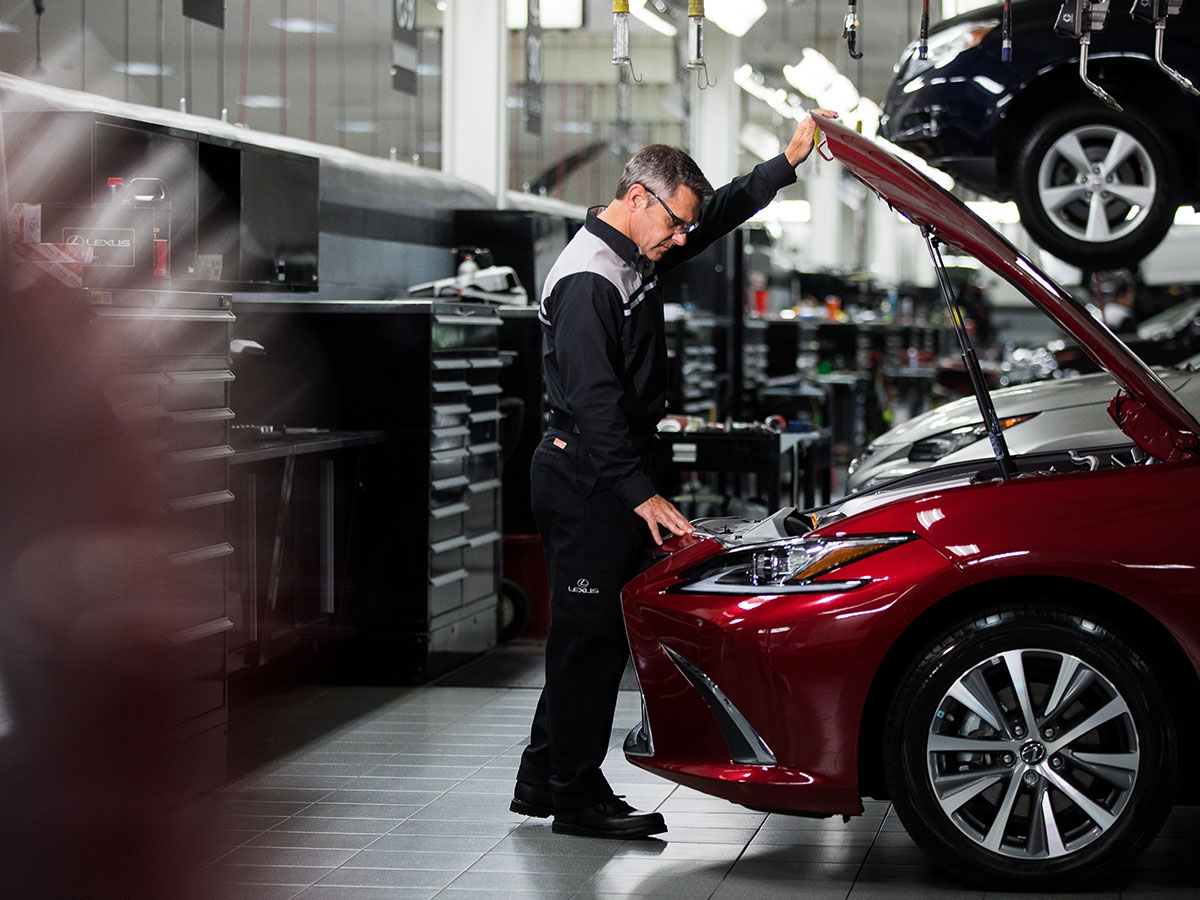 Germain Lexus of Dublin, OH Is Hiring Automotive Technicians
Germain Lexus of Dublin is proud to be the trusted Lexus authority for drivers in Columbus, Ohio. Our state-of-the-art service center is a great place to bring Lexus models for service. It's also a great place to work! Right now, Germain Lexus of Dublin is hiring automotive technicians to work in our service center. If you're looking for a chance to put your skills to work on high-quality Lexus vehicles, all while getting the opportunity to work with the newest and best tools. Then, we invite you to apply to Germain Lexus of Dublin. We are looking for automotive service technicians and are considering applicants of varying skill levels. Find out more here!
  Apply Now
Benefits of Working at Germain Lexus of Dublin
In addition to working in a dynamic and enjoyable environment, you will receive many other benefits at Germain Lexus of Dublin. These include competitive pay, generous sick and vacation days, holiday pay, and more. You will even get paid training and uniform assistance.
Responsibilities at Germain Lexus of Dublin
As an automotive service technician, we expect you to perform maintenance and repairs on vehicles that customers bring in. Once you receive a repair order from the dispatcher, you will take their vehicle back to the stall area and perform the service. This may be straightforward maintenance, or it may require you to diagnose the cause of a problem. In either case, you will need to document your work, perform quality checks, and be sure to follow factory and dealership guidelines for care and cleanliness while working both quickly and accurately.
You will need to have the ability to communicate well. When you need replacement parts or fluids for the service you are performing, you must communicate with the parts department. This may also require you to save old parts. In addition, you will need to communicate with the service advisors if any issues come up, including necessary extra service, the requested service not being needed, or the service is taking longer than promised.
In addition, you will need to keep up to speed with company service bulletins and attend regular Lexus training.
Submit Your Application at Germain Lexus of Dublin, OH
If this sounds like a job that would be a good fit for your skills and personality, we invite you to submit your application to Germain Lexus of Dublin online. We look forward to hearing from you and scheduling an interview.
  Apply Now
Germain Lexus of Dublin Service Department Amenities
Genuine Lexus Parts & Accessories
Comfortable lounge area with coffee, snacks, TV, and WiFi
Loaner vehicles available by appointment or upon arrival
Lexus Master Certified Technicians
Germain Lexus of Dublin

3885 W. Dublin Granville Rd
Dublin, OH 43017