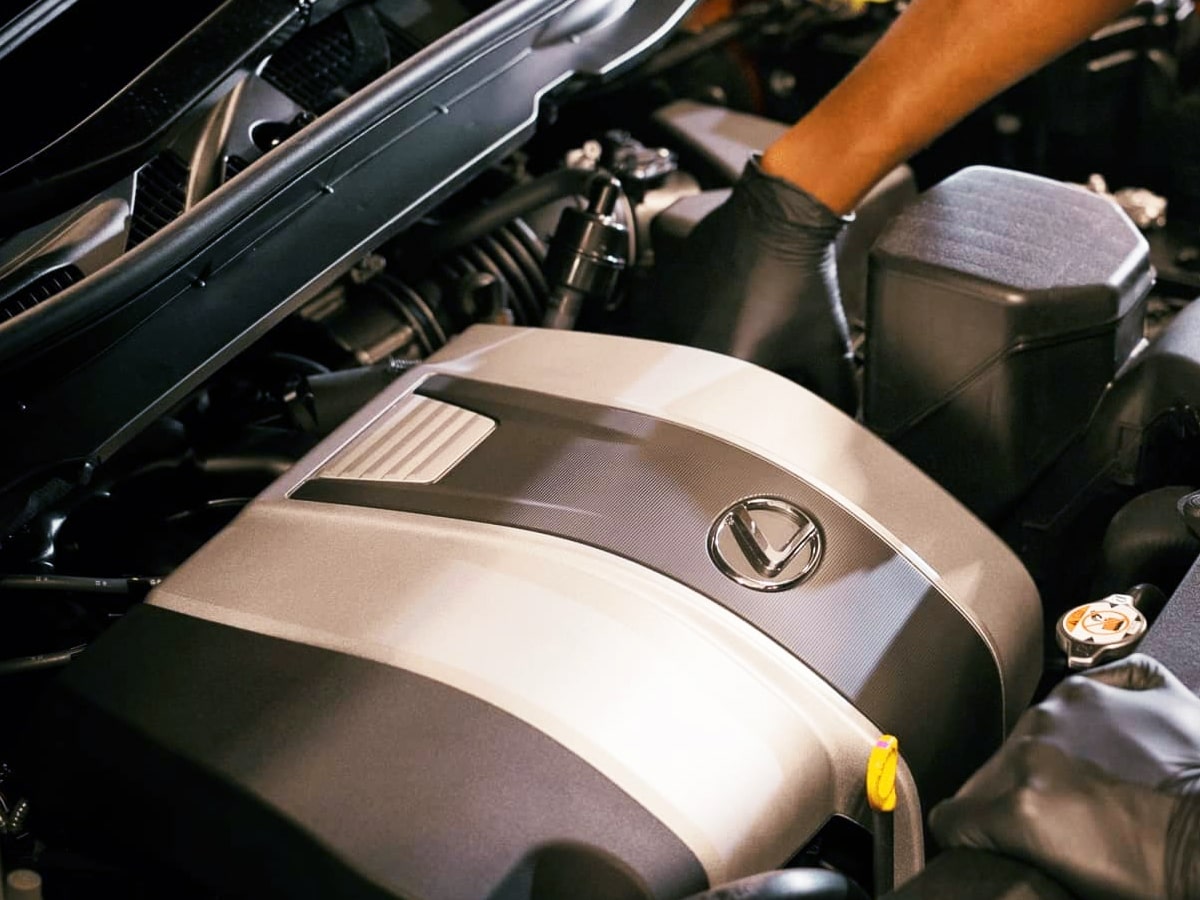 Timing Belt Inspection & Replacement in Columbus
It's important that your Lexus (or any other vehicle that you have) run properly. Your engine depends on a timing belt to help with the functionality of the internal combustion engine. If there are problems with the engine, it can leave you stranded on the side of the road. When you're in or around Columbus, OH, you can depend on us at Germain Lexus of Dublin.
What the Timing Belt is Responsible For
The timing belt sometimes referred to as the timing chain, is an integral part of the internal combustion engine. It is responsible for synchronizing the rotation of the crankshaft and the camshaft to ensure that the valves open and close on the engine. Without proper timing, it can lead to misfires as well as other problems.
How the Timing Belt Can Break
While a timing belt is made to last, there are a number of reasons why it might break. In some instances, it can become unattached from the crank and camshaft. With regular inspections under the hood, our technicians will be able to identify a problem. Ideally, you can replace the timing belt before it actually breaks. This can save you a significant amount of time and money, too.
Why You Need a Timing Belt
It can get extremely hot under the hood. Over time, the timing belt can experience a significant amount of wear and tear. Eventually, the timing belt can snap entirely. When this happens, it can prevent your engine from functioning properly. There are a few signs that you may need to replace your timing belt right away. The engine may not turnover, there are engine misfires, or there is a ticking noise coming from the engine. You may also notice that oil leaks from in front of the motor. If you notice any of these signs, be sure to contact us for an appointment right away.

Schedule Your Appointment with Germain Lexus of Dublin
We make it easy for you to count on us at Germain Lexus of Dublin. We have Lexus Master-certified technicians to take care of all of the work. We have been proudly serving the communities of Delaware, Hillard, Plain City, and Springfield, Ohio for years. Whether you drive a car or SUV, we have the knowledge to provide the necessary inspections and repairs. Even beyond replacing a timing belt, we can help with preventative maintenance as well as various repairs that you may need. In the event that it's going to take a while for your repair, we also have loaner vehicles available by appointment.
Relax While We Perform the Inspection & Replacement
When you are having problems with your engine, you can schedule an appointment for a timing belt inspection and replacement service. We have a comfortable lounge area where you can wait while our technicians provide the necessary service. You can enjoy coffee, snacks, a TV, and free Wi-Fi. We will work as quickly as possible to get you back on the road.
Call for your appointment today and learn how easy it is to get a timing belt inspection and replacement service for your Lexus vehicle.
Service Hours
Monday

7:00 am - 6:00 pm

Tuesday

7:00 am - 6:00 pm

Wednesday

7:00 am - 6:00 pm

Thursday

7:00 am - 6:00 pm

Friday

7:00 am - 6:00 pm

Saturday

8:00 am - 4:00 pm

Sunday

Closed